What is a Drive-2-Thrive?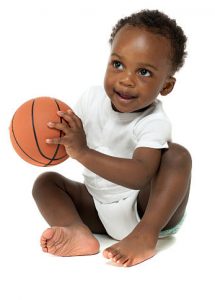 Think "wish-list collection drive," but more focused, fun, and feel-good for everyone involved!
Community families partner with Starfish to achieve positive and lasting change in their lives. We are known for providing the essential resources families need to thrive and to achieve success.
How can YOU be part of Drive-2-Thrive?
YOU can be part of this journey by joining in one, two, or all three of our concentrated Drive-2-Thrive (D2T) campaigns throughout the year.
Winter Essentials Drive (Winter 2019; going on right now)
Diaper Drive (year round)
Back-to-School Backpack Drive (Fall 2019)
All community friends are invited to participate:
Company teams, social or civic groups, school organizations (e.g., scout troops), or neighbors
We'll make YOUR drive to help Starfish kids to thrive as easy as possible. We're also dedicated to making your experience as beneficial as it can be!
Is there a way for our volunteer team to be more involved in a drive?
We would love that—and so will you! Your volunteers can be integrated as much as possible when it is possible.
For example, during the backpack drive, volunteers may attend a pre-set orientation date for parents/children and participate in the day's activities. What a meaningful way to see your donations at work!
For more information,
download our D2T Frequently Asked Questions.
To get involved right now,
contact Kailey Vowles or (734) 713-9219
Current D2T Drive:

Diaper Drive
Diapers for a baby shouldn't be a luxury. They should be a "slam dunk." But, for many families, a clean, dry diaper may be impossible to afford. YOU can make all the difference by jumping into our Slam Dunk 4 Diapers Drive.
Our goal: 500 boxes/packages of diapers and wipes.
Date: Tuesday, July 16, 2019 (Drop off between 9:00 a.m. and 5:00 p.m.)
Where: Starfish Family Services – 30000 Hiveley St., Inkster
For more information: Contact Kailey Vowles or (734) 713-9219
Our babies, toddlers, and preschoolers are wishing for the following items.
Or download the D2T Flier now.
Diapers

Non-opened packages
Sizes: 2, 3, 4, 5, 6

Baby Wipes

Non-opened packages
Any brand