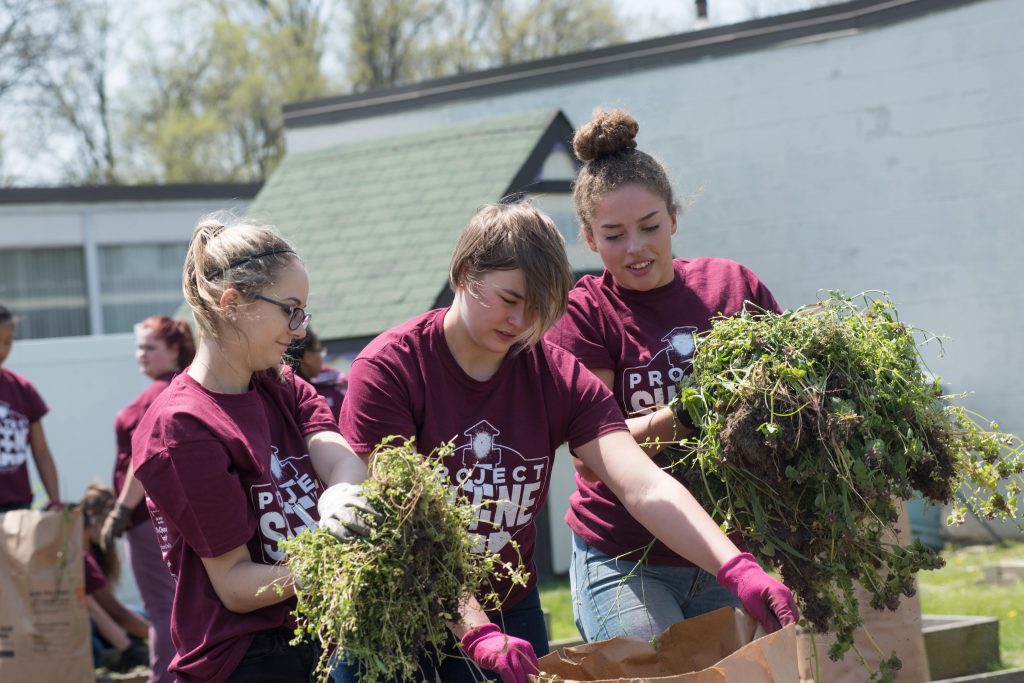 Volunteer with Starfish!
By volunteering at Starfish, you'll create a brighter today, tomorrow, and future for community families and children. Plus, volunteering will change your world more than you can imagine. Whether you read to preschoolers, help in our community garden, roll up your sleeves for spruce-up projects, or assist with donation drives, you are making a life-changing difference.
Important note. For the safety of our community, volunteering on-site at Starfish centers has been suspended during the COVID-19 pandemic.
As we begin phased re-openings, we will be reviewing pre-pandemic volunteer assignments and opportunities.
As needed, we will modify volunteer working conditions to ensure maximum safety measures and we may continue to suspend some tasks to curtail any health risks.
Filling out the below will help us match you with just the right opportunity. We can't wait for you to join our volunteer team!