Current Drive – Back to School! – Email Rebecca today for more information: rgillespie@sfish.org
If you or your team are looking for ways to take action to help families directly – we have options! Starfish Family Services would be honored to welcome your help! New and needed essential items are part of how we can – together – wholistically support families to thrive and be well.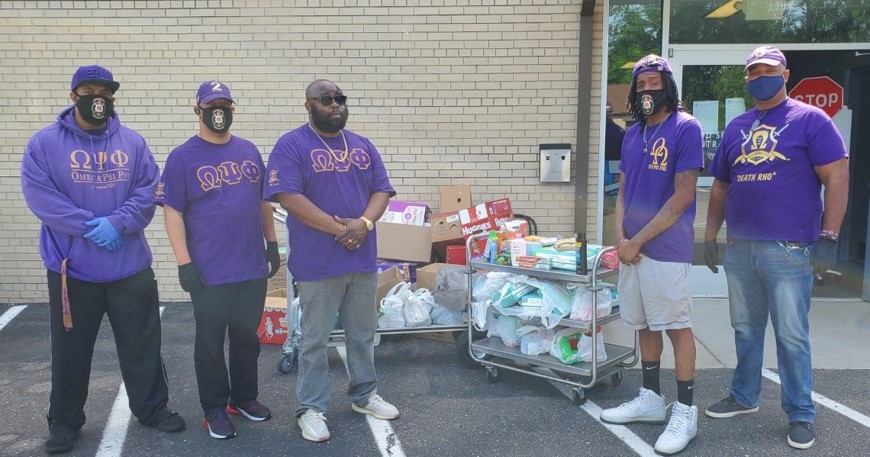 What new & needed essential items do Starfish families need throughout the year?
Starfish offers 5 impactful Drive initiatives you and your team of volunteers can support today!
If you and your team are looking for an opportunity to become an active part of what we do, Starfish Family Services has an answer. Imagine the impact for a Starfish family that is personal and real by donating a new item they really need!
Sign-up for an In-Kind Donation Drive
---
Become a Quarterly Drive Partner. Starfish Quarterly Drives are driven by the school year calendar. Inventory management and distribution are centralized at our Inkster Headquarters – quickly moving into the hands of families across our mission and program locations. Sign up to support one, some, or all 4:
Starfish Back-To-School Drive (July-September)
Backpacks filled with all the materials children need to begin school.
Starfish Winter Essentials Drive (September-November)
A coat for every Starfish child, winter boots, hats, and mittens too.
Starfish Pantry Essentials Drive (December)
Monetary gifts in the form of grocery gift cards so every family gets food supports at this critical time of year.
Starfish Summer Learning Kits (April-May)
All the learning materials a preschooler needs to prevent summer learning loss.
BONUS OPPORTUNITY – (year-round) – We are *always* looking for diapers, wipes, and formula!
---
Support a Starfish Wish List Drive. Maybe Quarterly Drives are not a good fit for you and your team. Don't worry – you can still host a terrific drive any time of the year.
Please look at our Starfish Wish List.
We sat down and asked Starfish Families what they need most. This is powerful! These are actual items Starfish Families ask for year-round. New items provided by you, distributed by us, right to Starfish families through our Hiveley Take-N-Go Center and Mobile Units (Coming soon!).
Your Wish List Drive can concentrate on a specific item, or all items.
Your group is excited to host a drive for diapers and wipes; or a drive for Personal hygiene items like soap/shampoo/conditioner, or Learning items, maybe cleaning products or paper products.
More Customizations for your Wish List Drive:

Center Your Drive around a Fun/Meaningful Theme: i.e. Sports – Champions for Starfish; Season – Bring in the Harvest for Starfish; Group: Dads for Diapers; In Honor of; Pair a Drive with an Event
Choose the Time that Works for You: Hold the Drive for a day, a week, a special month, or fundraise year-round.
Location: Host your Drive onsite/on campus
Need Support Materials? Starfish has that! We can support you with materials: drop boxes, flyers, even media outreach. Let us help you host a successful Wish List Drive!
---
Contact our Community Engagement Specialist, Rebecca Gillespie, to discuss the possibilities or fill out a form to get started!
Quarterly Drives: Contact us today with your Quarterly Drive commitment! Sign up to support one, some, or all 4.
Tell us more about your Starfish Wish List Drive.
Still have questions? Need to learn more? Contact our Community Engagement Specialist, Rebecca Gillespie, to discuss the possibilities.
Rebecca Soubel Gillespie
(313) 688-3353
rgillespie@sfish.org
Our Starfish Development Team is waiting to hear from you. We are eager and honored you choose Starfish. Let us help you get your Drive going and your group involved. We cannot wait to hear from you!