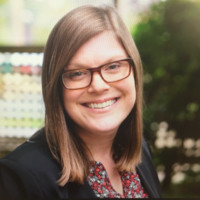 Jody Waits, Chief Developmental Officer, joined the Starfish leadership team in September 2020. She returned to her native Detroit after spending more than two decades in Seattle, Washington.
Jody has dedicated her career to working with organizations committed to economic empowerment for women and girls, excellent early childhood education, LGBTQ equal rights, and the movement to end youth homelessness. As such, her professional nonprofit history includes leadership positions at Women's Funding Alliance, Child Care Resources, Girl Scouts of Western Washington, Pride Foundation, and most recently, YouthCare.  
A former president of AFP/Advancement Northwest, Jody was recently honored with their 2020 Professional Achievement Award. For seven years she also served as an adjunct faculty member at the University of Washington, teaching development and communications principles with the Non-Profit Management Program at the School of Public Affairs.
Jody has a bachelor's degree in religion and history from Denison University. She and her husband Sean reside in Detroit's University District, along with their Dachshunds, a small mountain of woodworking tools, countless cookbooks, and two classic cars.