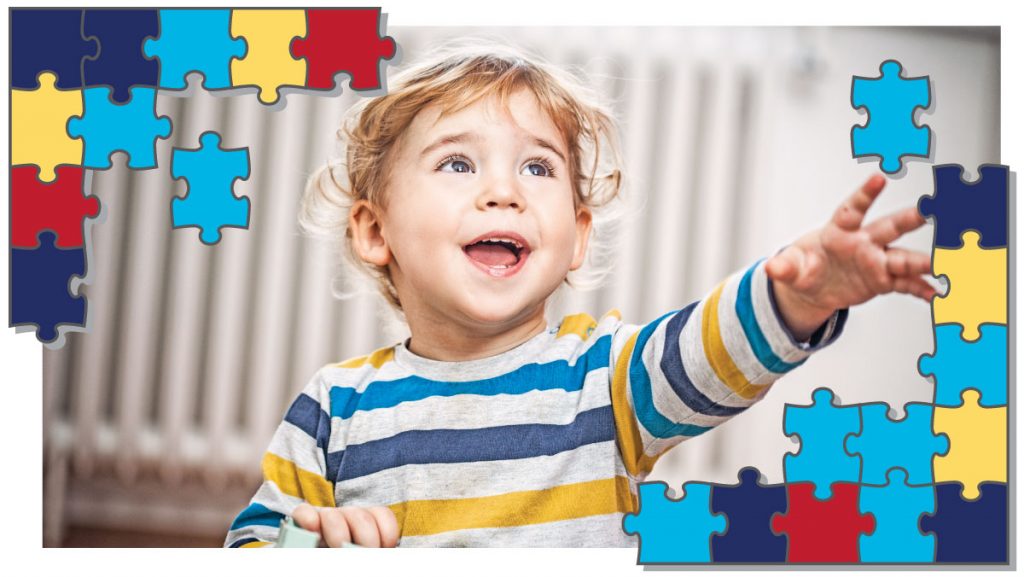 Applied Behavioral Analysis
At Starfish, we believe that each child has the potential to shine their brightest.
Starfish is here to help navigate
Navigating the journey with a child who is on the autism spectrum isn't easy. We know that. And we are trained to help. Our team embraces Applied Behavioral Analysis (ABA) Therapy, which focuses on the whole child and considers his or her environmental factors when designing treatment. This helps us to fully understand your child's needs and provide individualized care plans for building positive skills, decreasing challenging behaviors, and improving family life.
Download Starfish Autism Services flier!
What is Applied Behavioral Analysis (ABA)?
ABA is a science based on the principles of learning and behavior. Grounded in decades of research, it is a highly trusted and evidence-based form of therapy, which is endorsed by the National Institute of Health (NIH) and the Association for Science in Autism Research. Learn more

Take a virtual visit
Opened in October 2018, our Partnering with Parents (PWP) Center was custom-designed for our families. Lots of natural light, cozy rooms, bright colors . . . all to create an atmosphere of a safe haven.
Meet our Autism team
We have a talented and tight-knit team of 13 highly trained Board Certified Behavior Analysts, Qualified Behavioral Health Professionals, and Behavior Technicians. All of our staff specialize in early childhood.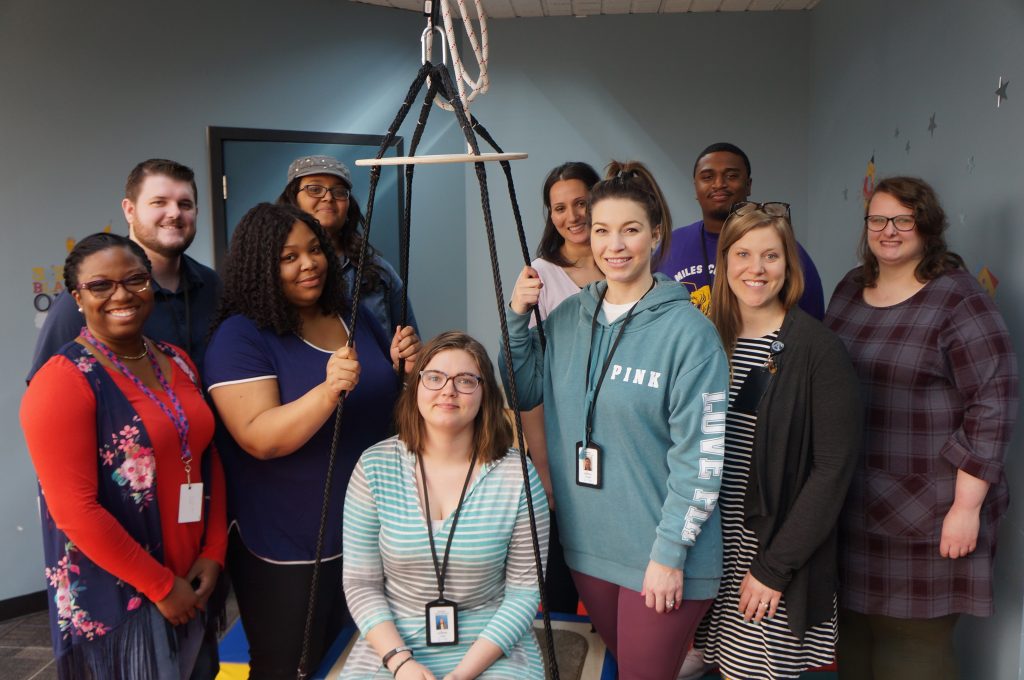 Meet our manager
Krystal Bennetts, Program Manager of Behavioral Services at Starfish Family Services is a Board Certified Behavior Analyst (BCBA) with a master's degree in clinical psychology from the University of Detroit Mercy. She completed additional classes at Wayne State University in the area of behavior analysis. She has a bachelor's degree in psychology from Eastern Michigan University. Krystal has presented her work at conferences at the local and national level. Her passion is being able to deliver comprehensive quality ABA services to children and families. Krystal has been part of the Starfish family for 12 years, and is pictured above second from the right.

How can we help?
We specialize in early childhood and offer comprehensive center-based services for children ages 18 months through 10 years.

We are there for children and families in so many ways.

Evaluations
Whole-child evaluations
Psychiatric evaluations and medication management
Customized child and family care plan
Building Positive Behavior Skills
Communication and language
Daily living (e.g., dressing, bathing)
Fine and gross motor skills
Pre-academic and academic skills
Social skills (e.g., individual and group play)
Addressing Challenging Behaviors
Tantrums, bed-wetting, aggression, self-injury
Family Support
1-on-1 interventions for families and children
Parent support groups or individual meetings
Group and individual parent training
Home and school consultation as needed