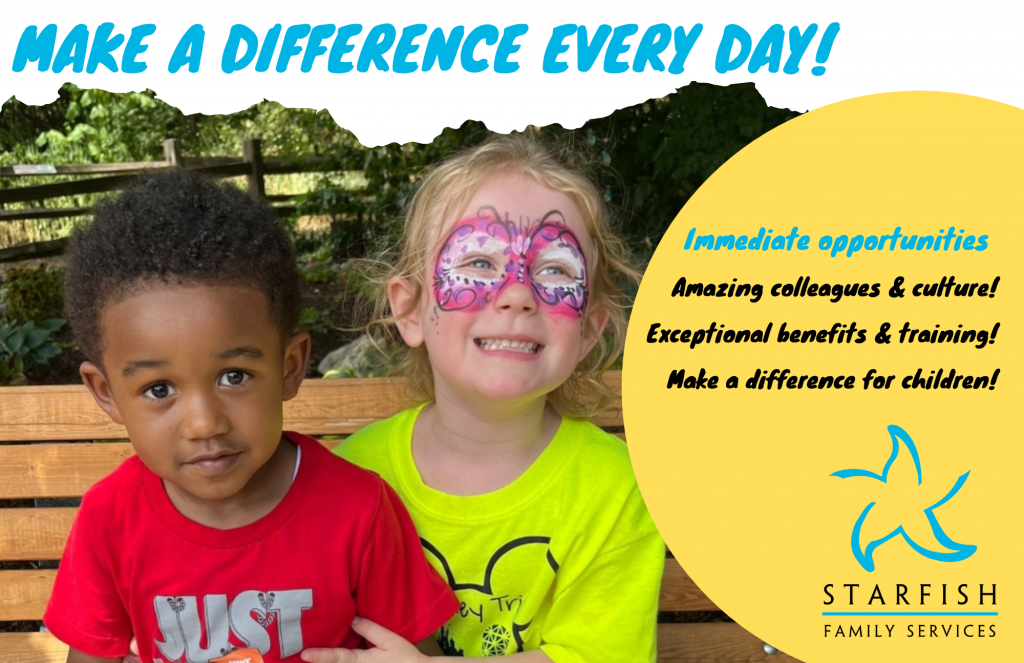 Put your passion to work at Starfish
If you are passionate about strengthening families to create brighter futures for children, then Starfish Family Services is the place for you! We are steadfast advocates and allies for the families and children of metro Detroit. We live our vision: A just society in which all children, families, and communities have equitable opportunities to grow, learn, and thrive. We are a regionally and nationally recognized human services agency that is proud to provide exceptional services and effect lasting change.
We invest in your path & potential
At Starfish, you can count on a team that is committed to innovation and employee wellness. We have also created an environment where employees are encouraged to pursue unlimited personal development and to build a rewarding and lasting career. We make continual and significant investments in our future and current employees.
We offer an extensive BENEFITS package and post open job and internship positions in our JOB LISTINGS on a regular basis. Come be part of our team and APPLY TODAY!