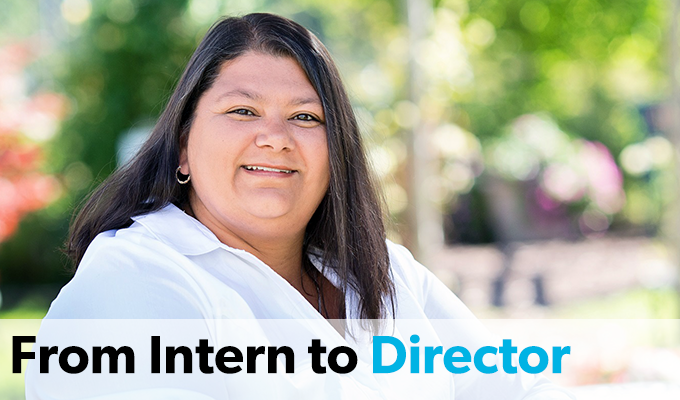 We don't offer jobs. We offer pathways to potential!
Starfish staffers are compassionate and caring. We have grit and drive. We are innovative and visionary. We have passion and purpose. We are a community of educators, social workers, behavior health specialists, administrators, partners, and clients who are committed to strengthening communities, empowering families, and creating brighter futures for children. We live our vision: A just society in which all children, families, and communities have equitable opportunities to grow, learn, and thrive.
Every day at Starfish you'll have a chance:
To positively impact a child's or a parent's life and future. To immerse yourself in challenging and rewarding work with a regionally and nationally recognized human services agency. To be surrounded by supportive colleagues who foster an environment of encouragement, cooperation, teamwork, and joy.
Featured Opportunity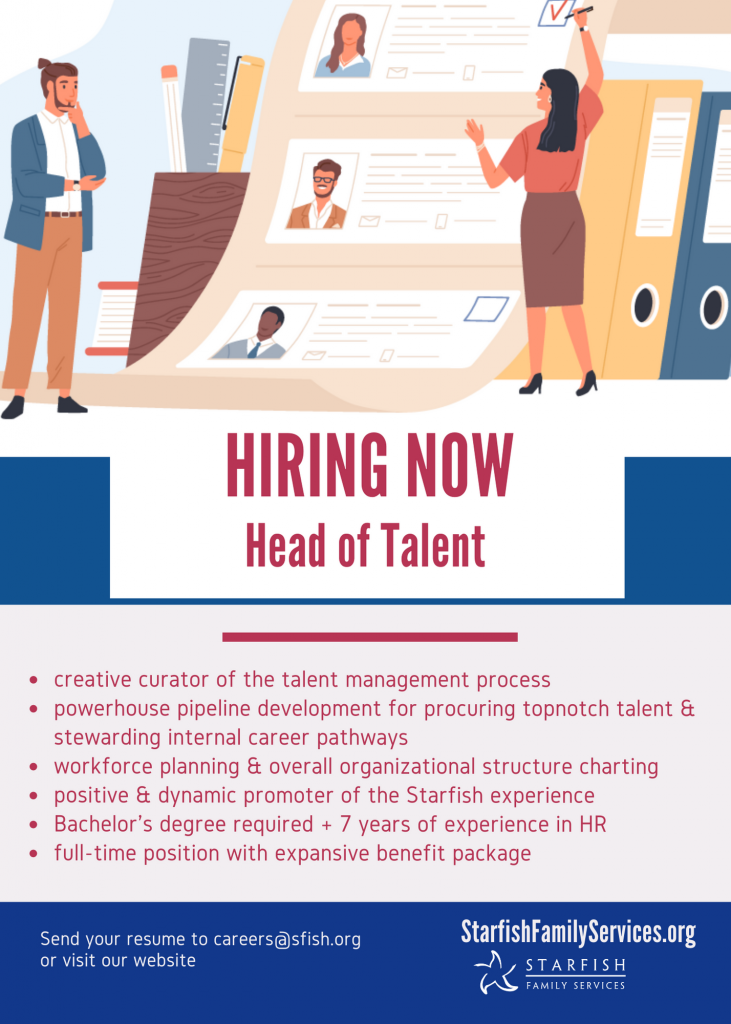 Head of Talent
Starfish Family Services is now accepting applications for a full-time Head of Talent. The Head of Talent manages the delivery of highly effective and professional Human Resource services and provides leadership directives including the design and implementation of policies, practices, and strategic initiatives to ensure skilled, dynamic, motivated individuals are recruited, retained, and promoted in every area of the agency. As a visible agency champion, this position also assists with the development and delivery of the People of Starfish strategy, which includes a sound commitment to diversity, equity, and inclusion. Does this sound like you? Learn about qualifications and expansive/progressive benefits and apply directly here.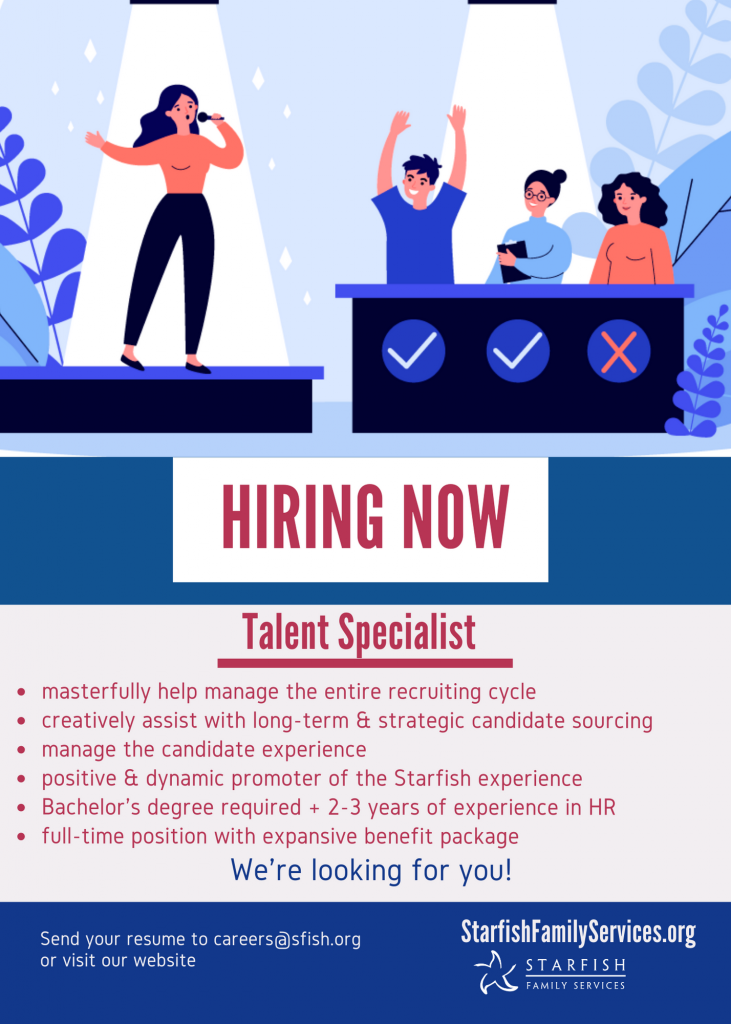 Talent Specialist
Are you a human resource professional with a passion not just for filling vacancies, but for finding the most talented people and matching them to the right opportunity?
Are you uniquely skilled at reaching and engaging prospective employees and interns on a genuine and human level?
We are looking for an enthusiastic Talent Specialist to join our hardworking HR dream team and help us drive top talent to our agency via innovative candidate attraction strategies. We might be looking for you! Learn about qualifications and expansive/progressive benefits and apply directly here.
Staffers Make Their Mark
There are no limits to what Starfish staffers can achieve!
Emmanuel Israel, Starfish Family Service Guide, earned the new MI-AIMH Endorsement® as an Infant Family Associate. He is the FIRST Black infant and early childhood education professional to earn this new Endorsement® and the FIRST male professional to do so! To earn this credential, Emmanuel had to demonstrate his specialized training and work experience with children and families in the early childhood field and submit references from mentors and supervisors. Those who earn the Endorsement® are committed to ongoing professional education and providing services that promote infant mental health with a high level of quality and integrity. The Endorsement® is for those who work with or on behalf of 0-3 year olds and their families, and is part of the global organization the Alliance for The Advancement of Infant Mental Health which supports Endorsement® in 34 states! To learn more, visit Michigan Association of Infant Mental Health (MI-AIMH)
Carmen Price, Starfish Preschool Teacher, was featured in Chalkbeat's series "How I Teach." Chalkbeat is a nonprofit digital news organization that covers education policy and practice in major U.S. communities. "How I Teach" spotlights "great educators" and Carmen was recognized for her innovative virtual classroom strategies, dedication to connecting with parents, and inspiring fellow teachers during the pandemic. Read the article
Carmen quote: "One of the things that inspires me . . . is realizing that everything I do with the children each day makes some sort of impact on their life. I may not see it in the classroom with them right now, but something that I've done is going to make a difference in their lives."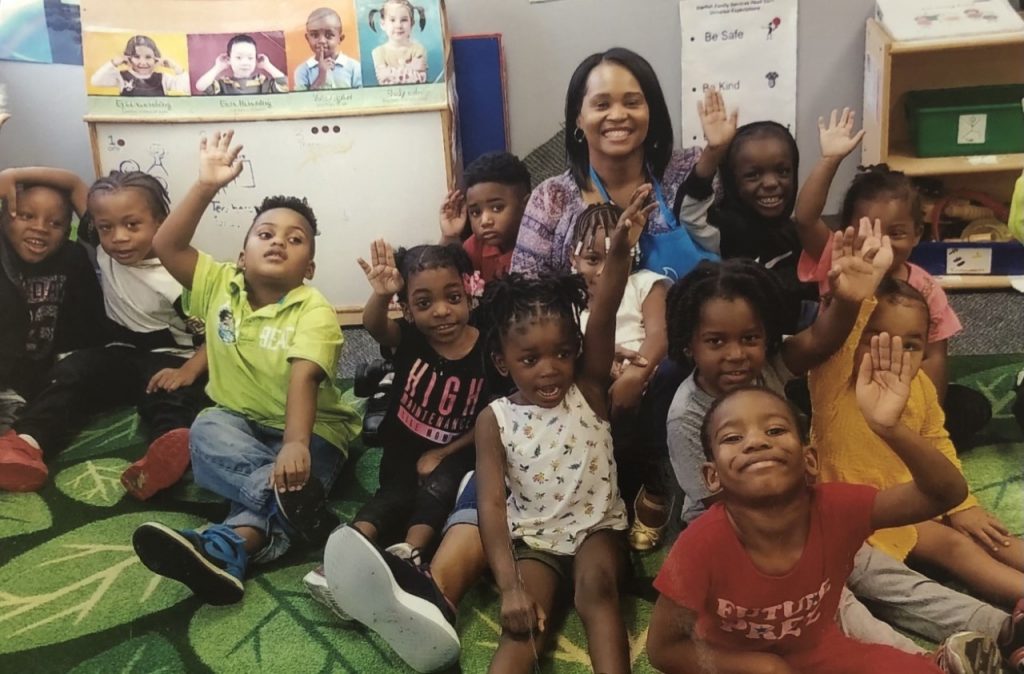 ---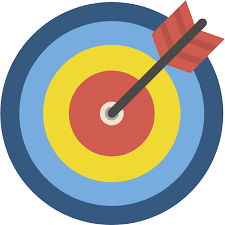 Steve Hall, Starfish Nurse-Family Partnership Community Liaison, has been chosen by the NFP National Outreach Team to participate in an innovative new program, the ART and Expansion Team. This intensive mentorship program focuses on guiding staff towards mastery of outreach best practices, including customized hands-on practical training.