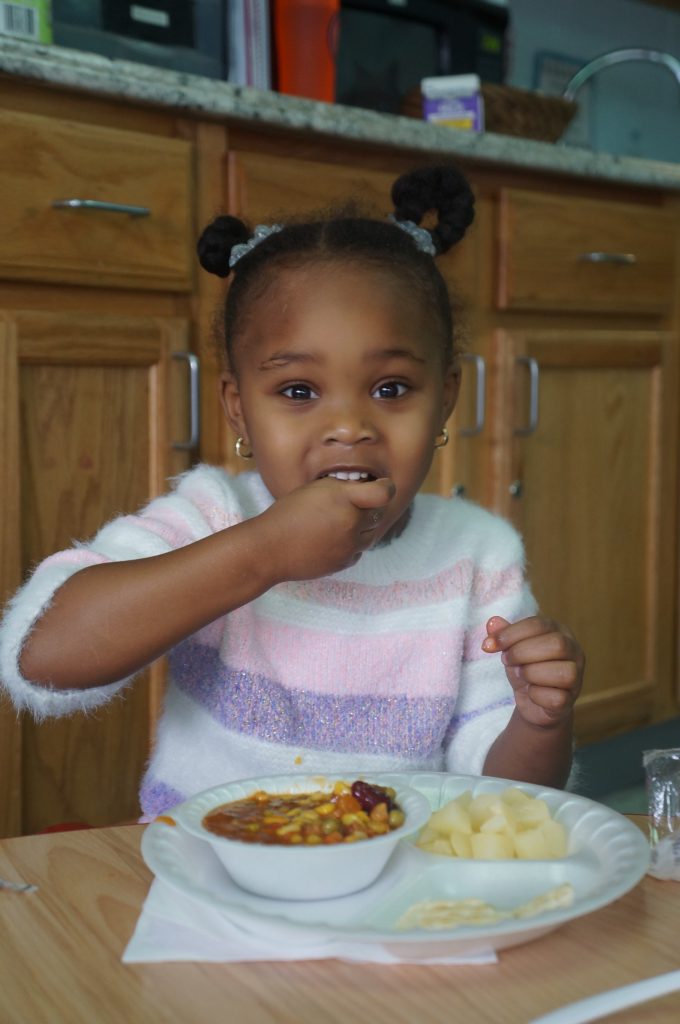 719 Starfish children depend on you and us to feed them breakfast and lunch 4 to 5 days a week, 41 weeks a year.
At Starfish, we are proud of our kitchen and our food service team. And our kids love their lunch. According to Ali above, "My tummy is full of yummy."
But the cost of food continues to go up, the dietary needs become more complicated, and sometimes it's nearly impossible to keep stretching.
But think how much more we could do . . . with YOUR help.
Parents are trusting you and us with their children. Children are depending on you and us for nourishment and nurturing.
Wow! What a world of difference you're making!