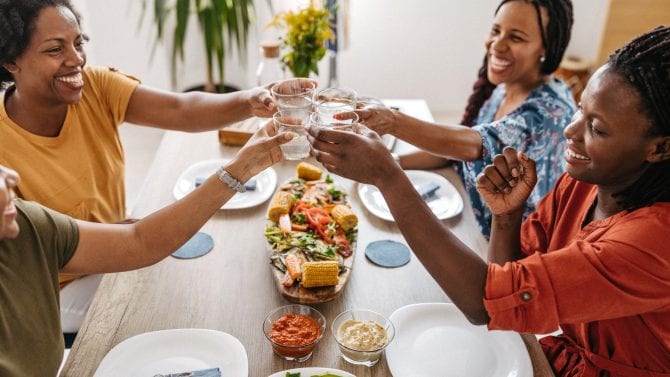 The first week of February is African Heritage and Health Week. It's an integral part of launching the February observance of Black History Month.
What is the week all about? African Heritage and Health Week celebrates the healthy foods, distinct flavors, and cooking techniques/traditions of four regions of the African Diaspora—West and Central Africa, the American South, the Caribbean, and South America.
How did it start? It's an observance held by Oldways, a nonprofit organization that "develops resources and initiatives to promote the healthy foods and delicious eating traditions of African Heritage for good health and community."
What can we learn? According to Oldways, "This is more than just about food. This is about shaping people's identity and how they see themselves . . . how they see their culture as a part of their health solution." The movement helps people rediscover and embrace healthy, sustainable joys from the "old ways" of shared cultural traditions.
Did you know?
The African Heritage Diet is based on vegetables, fruits, tubers and grains, nuts, healthy oils, and seafood.
The African Heritage Diet food pyramid was created in 2011 by a committed composed of nutrition scientists and scholars of culinary history and African American foodways.
The African Heritage Diet's scientific research suggest that eating like our ancestors can help lower the risk of chronic disease, achieve a healthy weight, and promote overall well-being.