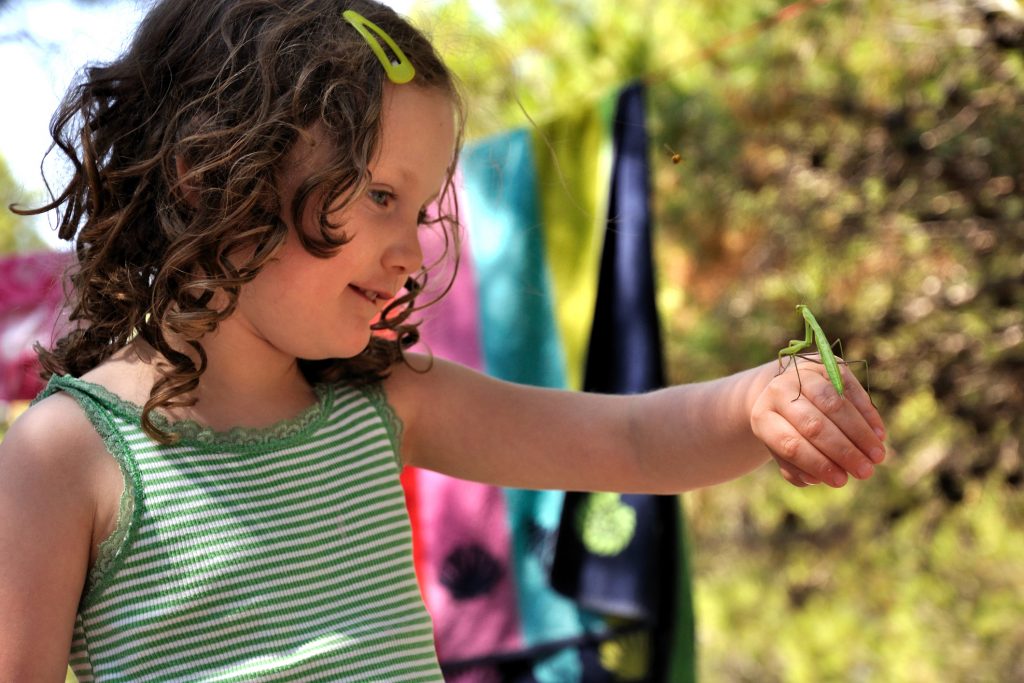 "Bug Hunt" is a great way to get your children outside and interacting with nature. Plus it's an educational and FUN activity that can help develop math skills (like counting) and science skills (observing and investigating). It also helps little ones get over any fears of "icky, creepy, crawly" things. Insects found in their yard, playground, or park are mostly harmless to humans and are necessary to our ecosystems.
All you need:
Bug Hunt checklist (printable below) or you and your little ones can draw your own checklist of bugs typically found in your yard/park on a piece of paper.
Crayons/markers.
How to hunt:
Start with some safety ground rules! Explain that children should be finding bugs, not touching them (to avoid any potential bites/stings or allergic reactions).
Be curious about where you investigate! Start with flowering plants that are at a little one's eye level. They are basically blooming hotels for buzzing insect. Then move down to ground levels (exposed soil, plant beds, grass) and sift under wood chips or logs (with help from Mom and Dad).
Check off each bug you find and count how many you find of each and your overall total "buggy" discoveries.
The insect wrap up:
Explore the world of inserts even more together. One of our favorite books: The Very Hungry Caterpillar.