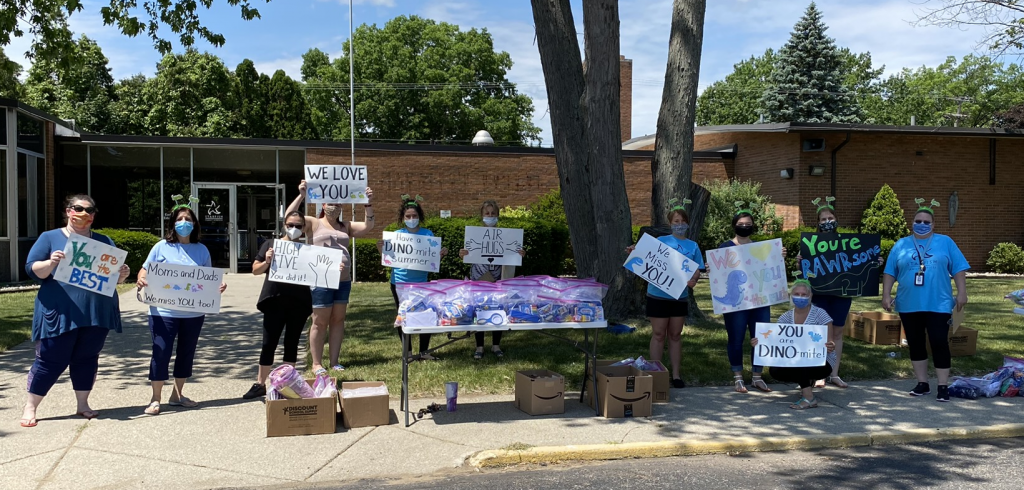 "Despite all of its challenges, this past year has made me prouder than ever to be an educator. It has been an honor to watch you rise to every occasion and meet every challenge with compassion, creativity, and care for all of your students."—National Education Association President Becky Pringle
We are saying 'thank you' today, this week, and throughout the year, to the extraordinary educators at Starfish Family Services, and the entire education team that supports them. 
For many, teachers are some of our first heroes. They often inspire us to believe in ourselves in ways we never imagined. They teach us how to shine.
Yet, in recent years the job has become so much more complicated. Every day teachers are also asked to be doctors, mental health experts, emergency-readiness experts, technology gurus, referees, chefs, fundraisers, coaches, and advocates.
The pandemic demanded that educators show even more grit and determination. And they became even more indispensable to the fabric of our lives. Teachers were often one of the very few dependable constants for students—-students who were often isolated and navigating fear or grief. And our teachers did all of this with grace and love while supporting their own families.
Is there a teacher who has impacted your life? Do you have a friend or family member in the noble field of education? Take a moment to send a note or make a call to say thank you. It may land at a moment when they really need it!