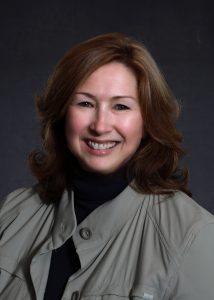 In June of 2014 Karen Roback joined the leadership team as Vice President of Early Childhood Policy and Programs. As of the summer of 2022, Karen serves as our Chief Strategy Officer. Karen leads organizational strategy and innovation development and brings thought leadership for early childhood policy and programs to the organization. She also keeps Starfish connected with early childhood program policy and growth opportunities at the state and federal levels.
Previously, Karen was senior director of early learning innovation for the Early Childhood Investment Corporation (ECIC). She also served as director of Lenawee County's early childhood program, Communities Helping to Increase Learning and Development (commonly known as Lenawee's CHILD), and as director of St. John's Early Learning Center. Roback has dedicated her career to ensuring the most vulnerable children have access to high-quality early learning, and she looks forward to helping Starfish achieve its vision.
As senior director of early learning for ECIC, Roback, was instrumental in leading the transformation of Michigan's early learning and care quality efforts including Great Start to Quality, Michigan's quality rating, and improvement system. Roback directed the establishment, implementation and evaluation of 29 local early childhood funds that provided families with greater access to high-quality early learning and care programs. Roback also partnered with Detroit Public Television to develop 42 Michigan Emmy Award-winning early childhood development pieces and increased the number of early childhood educators who completed professional development by 57 percent, among other accomplishments.
An Adrian, Mich. native, Roback earned a Master of Arts in Early Childhood Education from the University of Michigan, and a Bachelor of Science from Eastern Michigan University. Karen and her husband Jay live in Adrian with their two daughters.