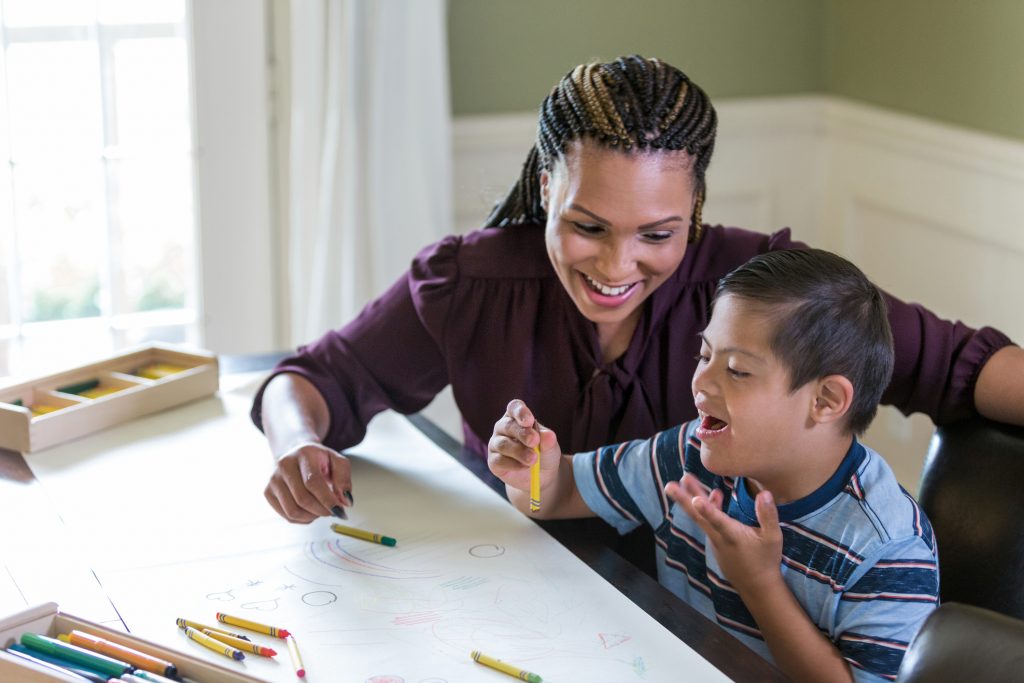 Although our centers are closed, we are actively working with community families. For example, we are successfully connecting through a "Telecounseling method." This means maintaining a nurturing relationship via phone and/or video.
We are also accepting NEW clients. Contact us: 888-355-5433.
---
Services that Strengthen Families
Is your child struggling with developmental, intellectual, emotional, or social challenges? We know how frustrating it must be for them and for your whole family. You are not alone. Our team of board-certified psychologists, therapists, counselors, and case managers are here for you and your family.
Call Us Today to Learn More: 1. 888. 355. 5433
Did you know? Fewer than 1 in 5 children and adolescents with diagnosable behavioral health problems receive the treatment they need.
Who is eligible for Starfish services? We offer free (must be income eligible) services for families with children and young people ages birth to 21.
Well-Being for the Whole Family
Our integrated approach to wellness considers the whole family and the whole child. You are the architect of your journey; we partner to provide the resources you need. What might a goal look like? Family members are part of a positive, nurturing relationship where they feel safe and connected to one another. Additionally they have the tools to effectively manage life stressors and are physically healthy.
Starfish Services
Autism: Applied Behavioral Analysis (ABA)
Ages: 18 months to 10 years
Location: Partnering with Parents Center, Dearborn & home-based
Fee information: Medicaid, insurance (BCBS, HAP), private pay
Details: Intensive therapy for children with autism that helps improve skill deficits in social, behavioral, self-care, educational, and developmental areas.
Speech & Occupational Therapy
Ages: Birth to 10 years
Location: Partnering with Parents Center, Dearborn & home-based
Details: Speech and occupational therapy for children with developmental delays. Includes parent coaching/training.
School-based Mental Health
Ages: 4 to 21 years
Locations: Lincoln King Academy, Romulus Elementary, Summit Academy Elementary, Middle, and High School, Thorne Primary and Intermediate, Tipton Academy East and West, Tomlinson Middle School, and Wick Elementary
Fee information: Medicaid
Details: Services school-aged children who have a clinical diagnosis that meets Wayne County SED (Severely Emotionally Disturbed) or Intellectual or Developmental Disability (IDD) criteria.
Resources from Detroit Wayne Mental Health Authority (DWMHA)