By: Sinziana Luchian; Marketing Intern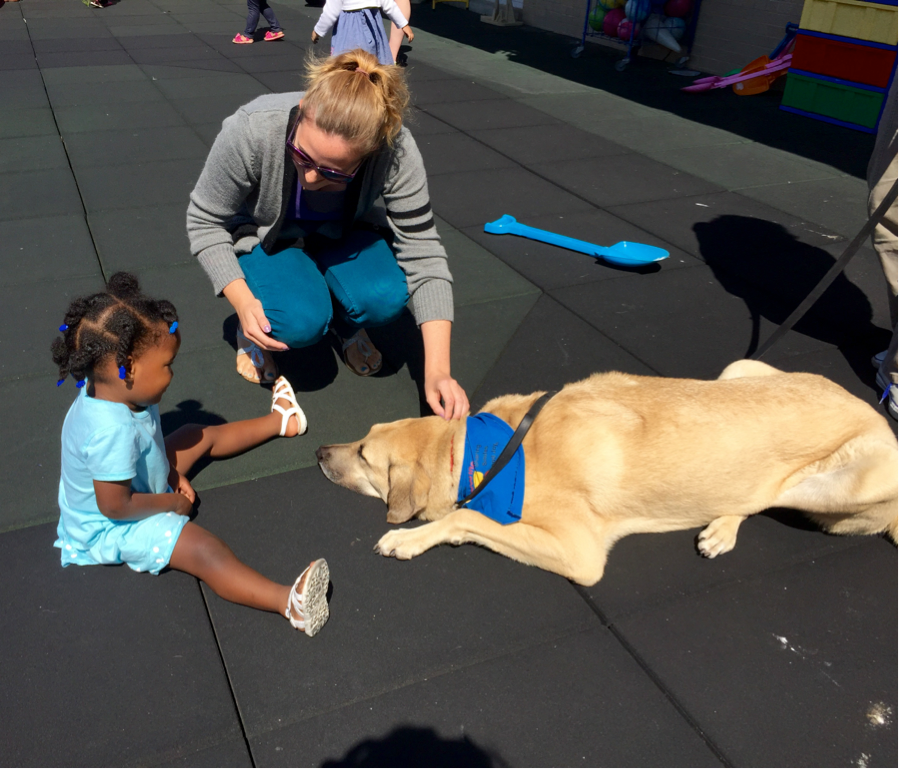 Our Early Head Start children received a surprise visit from Erma, the adorable service pup. Our kids were overjoyed while interacting with their new furry friend. Service dogs can be used for a variety of reasons: from providing assistance to those in need, to also alleviating stress and creating a sense of ease in the environment.
Erma is a darling, gentle dog, that always maintains a laid back composure. She is extremely fond of children and enjoys yummy treats as well as behind the ear scratches. She is also very talented when it comes to completing obstacle courses.
Our little ones had a great time on their play date with Erma. The new friends enjoyed each other's company throughout the morning hours. The kids sat by Erma's side on the playground, she was cheered on by three little girls as she faced the slide set obstacle course, and later received delicious treats from her new companions. It was an overall action packed day at Hiveley; it wouldn't have been possible without Erma's warm spirit.