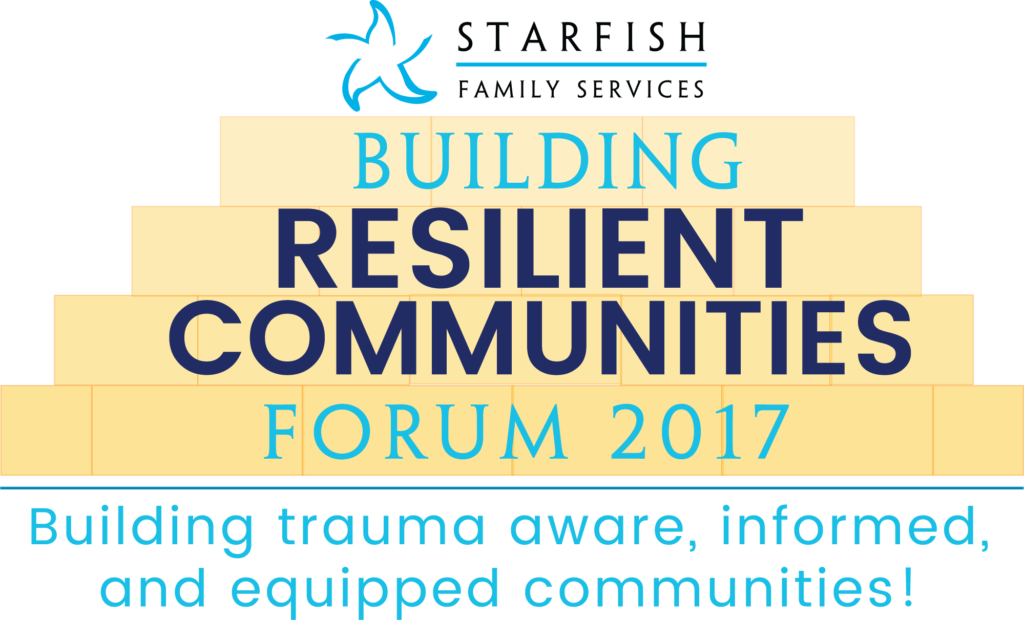 Forum Agenda:
8:00am-9:00am: Registration, Networking & Breakfast
9:00am-9:15am: Opening Remarks
9:15am-9:45am: Trauma 101 Ted Talk
9:45am-10:00am: BREAK
10:00am-11:30am: Keynote Presentation by Dr. Bruce Perry
11:30am-12:30pm: Panel Presentation, Q&A, & Wrap-Up
Program Participants:
Keynote Speaker: Bruce D. Perry, M.D., Ph.D.
Dr. Perry is the Senior Fellow of The ChildTrauma Academy, a not-for-profit organization based in Houston, TX (www.ChildTrauma.org), and adjunct Professor in the Department of Psychiatry and Behavioral Sciences at the Feinberg School of Medicine at Northwestern University in Chicago.  Dr. Perry is the author, with Maia Szalavitz, of The Boy Who Was Raised As A Dog, a bestselling book based on his work with maltreated children and Born For Love: Why Empathy is Essential and Endangered. Over the last thirty years, Dr. Perry has been an active teacher, clinician and researcher in children's mental health and the neurosciences holding a variety of academic positions.

Panel Presenters:
Errin Skinner-Liell, LMSW is the coordinator for MDHHS's Statewide Children's Trauma Initiative. She coordinates the day to day aspects of the Initiative including training, implementation, fidelity monitoring, quality improvement planning, and sustainability.  Errin works to raise awareness and provide education and training around the importance of evidence based practice and addressing the impact of secondary traumatic stress.  She is a licensed master's social worker who worked for many years providing direct service before transitioning into this role.
Mary Mueller, LMSW is the coordinator for trauma informed systems at the Michigan Department of Health and Human Services. She works to facilitate trauma awareness, education and trauma informed care in early childhood as well as child, adolescent and school health programs. She is a licensed master's social worker who worked for many years in a variety of health care settings.
Christina Grim is the Director of Child, Youth and Family Clinical and Trauma Services at Starfish Family Services.  Throughout her journey at Starfish, she focuses her attention on childhood trauma and toxic stress.  She is a Nationally Certified Trauma Focus Cognitive Behavioral Therapist (TF-CBT), a trained Supervisor in TF-CBT, and participates in various County and Statewide initiatives to bring trauma awareness throughout the State of Michigan.  Christina was recently awarded The NAMI Clinical Professional of the Year award for all the trauma work she has done within Starfish and throughout the County.
Dr. Nakia V. Williams is a Board Certified Pediatrician with Henry Ford Health System in Detroit, Michigan. She holds a clinical faculty appointment at Wayne State University School of Medicine and she serves as site director of the pediatric clerkship at Henry Ford Health System. Dr. Williams graduated from the University of Michigan with her Bachelor of Science degree, majoring in Microbiology.  She graduated from Michigan State University College of Human Medicine and completed her post-graduate training at Children's Hospital of Michigan.
She is currently president of the Henry Ford Health System Organization of Physicians, Academicians and Executive Leaders (OPAL), an African American Physician Resource Group.  She also serves on a number of other hospital based committees with concentrations on medical education and clinical process improvement.  Outside of medicine, Dr. Williams is happily married and a proud mother.  Her free "moment" is spent walking, reading and listening to soothing music.
Nicole Brown is the Wraparound Supervisor at Starfish Family Services. She also serves as Mayor Pro Tem in the City of Ypsilanti, MI. Nicole is a graduate of Eastern Michigan University and has always been heavily involved in the community, with a strong focus on youth in high risk situations. She continues to be a mentor and advocate for young people and participates in many initiatives to stabilize youth, increase youth voice, civic engagement, and diminish the stigma around mental health. Nicole also serves as the Chair of the Police-Community Relations Task Force in Ypsilanti, where they are currently working to strengthen policy around community/police interaction, use of force, citizen complaints, police oversight and more.