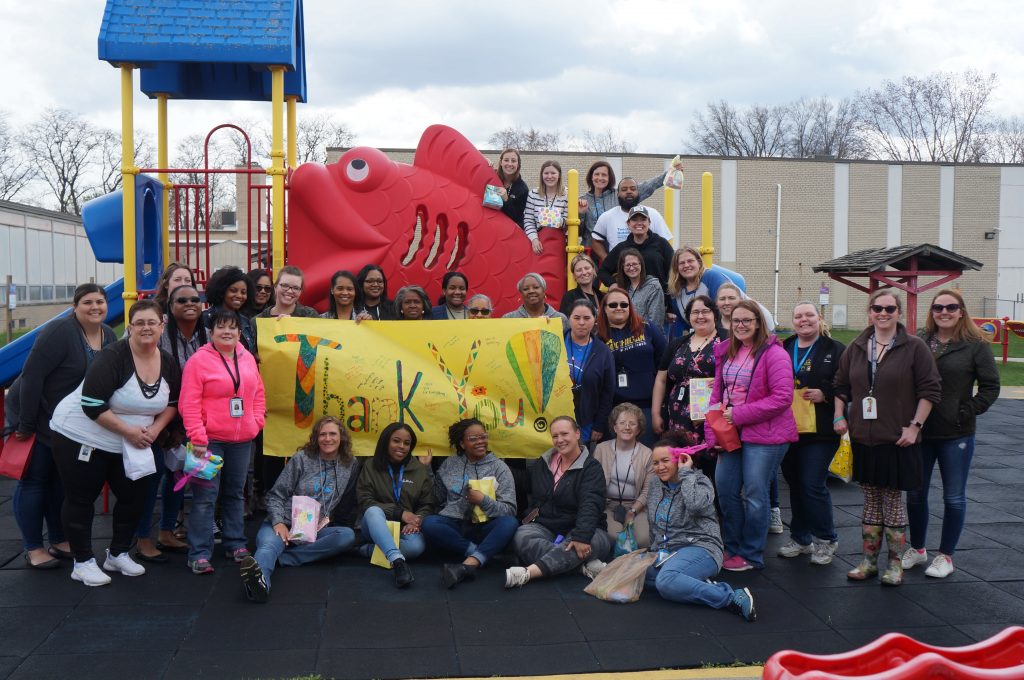 "Through all the challenges we've faced this year, educators and families have stuck together to show students a bright path forward. This Teacher Appreciation Week, communities across the country will come together to appreciate educators and the lengths they will go to ensure every student, no matter who they are or where they live, has the tools to learn, grow, and thrive."—National Education Association President Becky Pringle
At Starfish, we have over 200 educators who each play a crucial role in the lives of the children we serve. They are rock stars! They strive to provide the highest of quality care to those they serve daily. Without a doubt, we have the most caring, generous, flexible, and creative teachers in our organization. Throughout the pandemic, they showed they were extraordinary!
Center Leaders, Coaches, and Preschool Behavioral Health Therapists (PBHTs) work together at a center level to support our teaching staff. This allows them to successfully teach and support our families emotionally.
Family Service Guides collaborate with our teachers to help educate the families we serve. They collaborate by providing resources for basic needs, parenting strategies, and stressing the importance of being a part of their child's education journey.
With all this support and because of their selfless spirit, Starfish teachers have been able to create a nurturing, positive learning environment and instill a sense of normalcy and dependability—during unpredictable pandemic stress.
Teaching is a work of heart! And Starfish teachers are master artists!