The Detroit News – Op-Ed published, August 27, 2023
Author: Marisa Nicely – Chief Program Officer at Starfish Family Services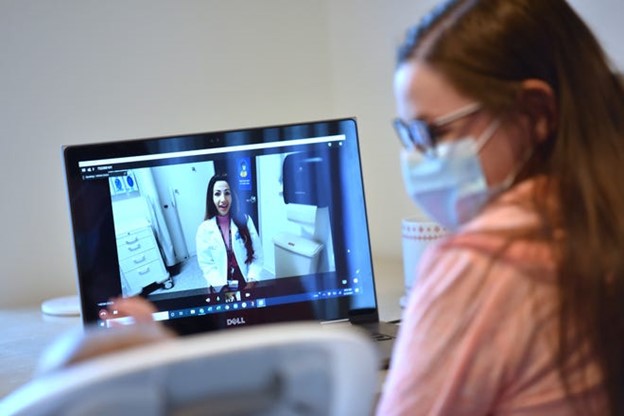 In recent years, Michigan, like much of the country, has grappled with the unprecedented challenges of the COVID-19 pandemic.
Among the most pressing challenges is the strain on our state's public mental health system, which was already stretched thin before the pandemic hit. As we navigate the post-pandemic world, the emergence of telehealth has provided a vital support system for countless Michiganians.
Telehealth has bridged gaps in care, allowing mental health professionals to connect with those in need. Recent data shows that its effectiveness is undeniable. Especially for residents in rural areas and those facing transportation challenges. It also stands as a testament to our capacity for innovation. And it has ensured that critical services remain accessible to those who need them most.
However, the state sees things differently. While private insurance companies continue to embrace telehealth, the Michigan Department of Health and Human Services is considering restricting its use, limiting it to extreme circumstances for the public mental health community. This move threatens to widen the chasm in healthcare equity between private and public beneficiaries, and places undue stress on a system already near its breaking point.
With the proposed restrictions, community mental health agencies face another hurdle in attracting skilled professionals. Many therapists are opting for private practices, which offer virtual work options, greater flexibility, and fewer administrative burdens. This talent drain, in combination with the ongoing workforce shortage, magnifies the impending crisis.
It's essential to understand the broader implications of such a policy decision. At its core, mental health care isn't just about service delivery; it's about ensuring that every resident, regardless of socio-economic status, has equitable access to essential health services.
State administrators and legislators must revisit this restrictive stance. They must engage with stakeholders: the therapists providing the services and the families relying on them. And they must review the data that underscores telehealth's effectiveness and preference among many residents. When the legislature returns after the summer break, it may hold hearings on telehealth bills that will make the state change its healthcare innovation and equity approach. And as the Governor prepares to tell us, what's next, we hope the focus is on the mental health of all Michiganians.
Our appeal to the policymakers is direct: recognize the value and promise of telehealth and focus on your constituent's mental health. Understand that in an era where healthcare innovation is a necessity, pulling back is a regressive move.
Michigan stands at a crossroads in its approach to mental health care. The path forward must involve embracing tools, like telehealth, that can bolster our state's mental health infrastructure.
Marisa Nicely is chief program officer of Starfish Family Services.