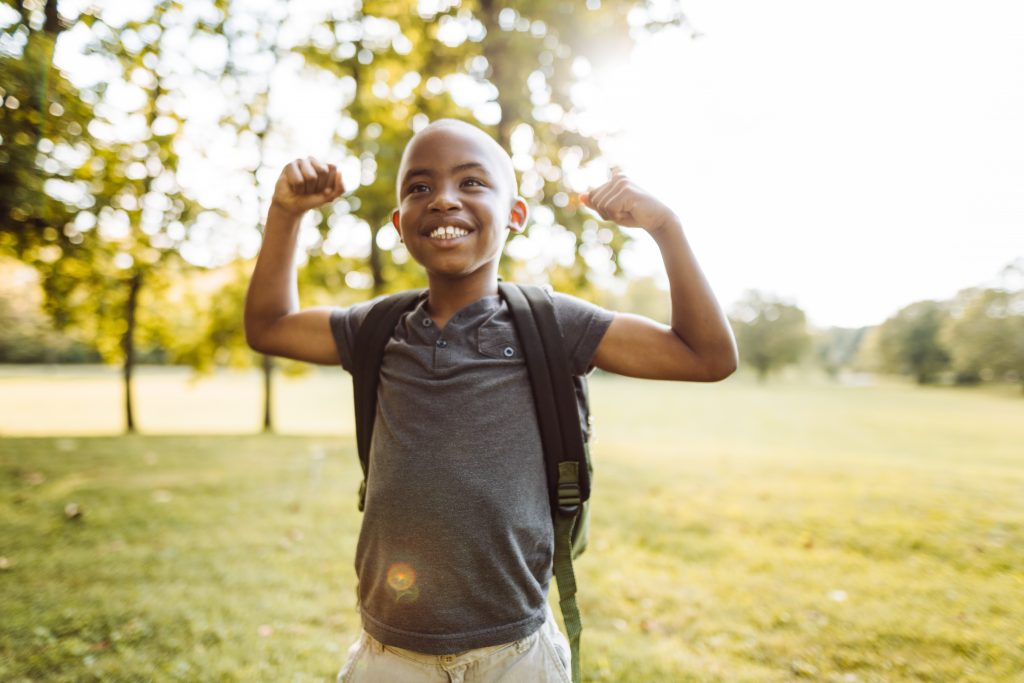 Trauma does not have to define a person's life, nor determine their future. At Starfish, we have the resources to help children and families heal. Our positive and nurturing environment can be the best defense against childhood trauma. Our culture of trauma care supports hopefulness and strength.
What is Trauma?
"An event or series of events or set of circumstances that is experienced by an individual as physically or emotionally harmful or life threatening and that has lasting adverse effects on the individual's functioning, and mental, physical, social, emotional, or spiritual well-being."—SAMSHA
Why Is Starfish Addressing Childhood Trauma?
Childhood trauma is one of today's most serious public health threats.
Research shows that when children are repeatedly exposed to trauma – including violence, abuse, neglect, and household dysfunction – their brain development is negatively affected.

For example, they may have trouble learning and controlling their emotions.

Prolonged exposure to trauma causes toxic stress, which can lead to chronic illnesses and self-destructive behaviors in adulthood.
Studies show 1 in 4 children experience trauma by preschool, and that a positive, supportive relationship with an adult is the best defense to adverse experiences.

Key adults in a child's life can be trained to help buffer trauma. Starfish's staff is ready to do just that and to train parents to effectively support their children.
How is Starfish Addressing Childhood Trauma?
Starfish Family Services is a pioneer in successfully incorporating mental health supports in early childhood care and education. We fully support our children by understanding degrees of trauma, knowing how to identify signs of stress, and responding with respect, care, and kindness. Trauma-informed care is an overarching philosophy at Starfish.
We don't ask, "What's wrong with this child?" but "What happened to this child?"
We don't ask, "What's wrong with this child?" but "What's strong about this child?"
Starfish incorporates the nationally-recognized Trauma Smart® program into our services to equip staff, parents, and communities with the tools to help families address trauma in healthy ways.
Starfish trauma specialists train our staff, coach our teachers, and support our families to become trauma aware.
For our children

annual trauma screenings from staff professionals
regular observation for signs of trauma

For our families

Trauma-informed caregiver education programs
Caregiver empowerment groups

For our staff

Safe-space support sessions to process feelings and relieve secondary trauma

Today, nearly 600 children and their families are better able to manage stress and adversity thanks to the skills of more than 100 Starfish staff at our centers throughout southeast Michigan.
Meet Our Trauma Experts
Brianne Twombly, LMSW, IMH-E III is the Manager of Trauma-Informed Care at Starfish Family Services. Bri has over ten years of specialized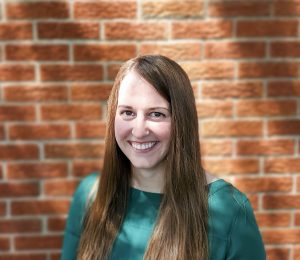 experience in the treatment of childhood trauma and toxic stress. One of her passion areas is supporting the integration of trauma sensitive mental health services into early childhood education centers through training and consultation. She has participated in Child Parent Psychotherapy (CPP) and Trauma Focused Cognitive Behavioral Therapy (TF-CBT) training and facilitates Trauma Smart training at Starfish. In addition to participating in county initiatives on trauma informed care, she is a certified Adverse Childhood Experiences (ACE) Interface Master Trainer. She has experience training on many topics including early childhood trauma and trauma-informed care.
Please call or email Brianne Twombly at 248.615.9730 or btwombly@sfish.org for information on how your organization can become trauma aware or how to integrate trauma-sensitive mental health consultation into your early childhood setting.
Christina Grim, LLP is the Director of Child, Youth, and Family Clinical and Trauma Services at Starfish Family Serv
ices. She specializes in the treatment of childhood trauma and toxic stress. She is a Nationally Certified Trauma Cognitive Behavioral Therapist (TF-CBT), a trained Supervisor in TF-CBT, and participates in various county and state-wide initiatives to bring trauma awareness throughout the state of Michigan. Christina was awarded The NAMI Clinical Professional of the Year award for all the trauma work she has done within Starfish and throughout the county.
Please call or email Christina Grim at 734.261.0184 or cgrim@sfish.org for information on how your organization can become trauma aware and informed.
---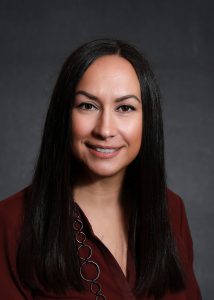 Jennifer Jonika is a Limited License Psychologist with over 15 years of experience in the Infant and Early Childhood Mental Health field as a clinician, non-profit leader, and advocate. Jennifer is the Director of Infant and Early Childhood Mental Health (IECMH) services at Starfish Family Services and a past president of the board for the Michigan Association for Infant Mental Health.  Jennifer's programs focus on building protective factors in families through outpatient and home-based child-parent psychotherapy, behavioral interventions, speech and occupational therapies, parent guidance, parent support groups and supports coordination services.   The IECMH programs at Starfish employ a multi-disciplinary team of over 70 professionals who provide 2 generation, culturally informed, innovative and research-based programming for families with young children. Jennifer's biggest achievement to date is tripling the size of Infant and early childhood mental health services at Starfish. In 2015 Jennifer was a Crain's Business 40 Under 40 Recipient.  
Please call or email Jennifer Jonika at 248.615.9730 or jjonika@sfish.org if you are interested in learning more about Infant and Early Childhood Mental Health and how it can make an impact on family well-being.
Trauma Toolkit
Our holistic culture of trauma care equips staff, families, and communities with the tools to address trauma in healthy ways.